Awards and Recognitions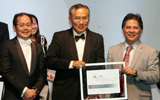 The Edge Billion Ringgit Club recognised and awarded Rimbunan Sawit Berhad the best performing stock company under plantation category in Year 2012, a prestigious award in recognition of its overall commitment to its stakeholders.
---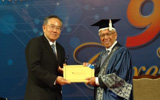 RSB Managing Director, Mr Tiong Chiong Ong was awarded IPO HRD Leadership Award by OUM at the 9th IPO-OUM Awards Ceremony in September Year 2013 in recognition of his exemplary leadership and outstanding contribution to the promotion of human capital development effort in the plantation industry.
---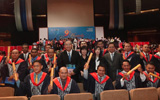 The group of qualified RSB employees graduated at IPO-OUM Awards Ceremony proves that RSB is on par with other industries in terms of promoting staff education and commitment to promoting lifelong learning.
---

ISO 9001:2015 Certification – Malaysia Standard, awarded to R.H. Plantation Sdn. Bhd. - Palm Oil Mill (153619-A) for Processing of Fresh Fruit Bunches(FFB), Extraction of Crude Palm Oil(CPO) & Recovery of Palm Kernel(PK)
---

ISO 9001:2015 Certification – UKAS Management Systems, awarded to R.H. Plantation Sdn. Bhd. - Palm Oil Mill (153619-A) for Processing of Fresh Fruit Bunches(FFB), Extraction of Crude Palm Oil(CPO) & Recovery of Palm Kernel(PK)