Chairman's Statement & Chief Executive Officer's Review Of Operations
Chairman's Statement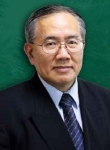 It was a bright start to 2017 with our Crude Palm Oil (CPO) price continued its uptrend, surpassing the RM3,100 per metric tonne level while Palm Kernel (PK) and Fresh Fruit Bunches (FFB) also trending the same wavelength as CPO, edging closer to RM3,100 per metric tonne and RM650 per metric tonne respectively in quarter one 2017. The promising trend was eventually interjected by the buoyant economic growth resulted in the strengthening of our local currency and the unexpected double repercussions from the India's import tax hike on edible oils and EU's resolution to ban palm biodiesel by 2020.

Chief Executive Officer's - Management Disussion And Analysis

Overview of Business and Operations, Objectives and Strategies
The Group's core activities remain as cultivator of oil palm and operator of palm oil mill. To be a progressive player in this plantation industry, the Group remains committed to transcend stakeholders' value as we continue to improvise products and services of high quality underpinned by the positive vibes that have been imputed through-out our workplace and the local community.