Executive Director's Management Discussion and Analysis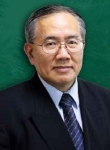 On behalf of the Board of Directors of Rimbunan Sawit Berhad, it is my privilege to put forward to you the Annual Report of our Company for the financial year ended 31 December 2018.

As we stepped into 2018, the Crude Palm Oil ("CPO") price was trending firmly at RM2,400 per metric tonne level propped by the uptrend in crude oil price. Nevertheless, it was a year with motley mix of happenings, from a change in our local political landscape, the on-going trade tensions between the United States ("US") and China, to the resilient campaigns by the European Council to phase out palm oil as biofuel by 2030. The CPO price took a turn in the second half of 2018 and nosedived to RM1,700 per metric tonne level as the industry staggered into its most challenging year since a decade ago.

Our Group was not spared from these conundrums as Our Earnings before Interest, Taxation, Depreciation, and Amortisation ("EBITDA") fell by 59% to RM27.1 million as compared to 2017 of RM66.4 million. Despite notching a 6% growth in Revenue to RM338.7 million, the Group recorded higher Loss Before Taxation of RM184.1 million as compared to RM166.5 million in 2017 after providing additional impairment of RM112.6 million on our oil palm estates.